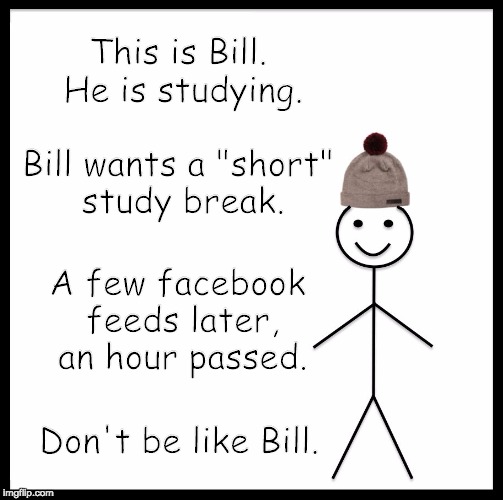 Welcome to PROCRASTI-NOT
A website where you can procrastinate the right way!
Periodically schedule 30-minute study periods, and take 5-minute breaks in between.

How does it work?
Click on the "Get on with it" button to start a 30-minute countdown.
Time to focus on your revision/assignment.
After 30-minutes, we will notify you it's time to take a break.
Click on the "Take a 5min rest" button to start your break.
It's a break, do what you want!
(We suggest you scroll down to find classic games and interesting news feeds you can procrastinate on)
After your 5-minutes is up, press the "Restart" button.
Repeat.
Yesterday you said tomorrow. -Nike